If you build a house without good foundations, what will happen to it? It will fall down, of course! So why would you have a website which doesn't have those strong foundations for being found by search engines? Here we look at the 6 biggest technical SEO mistakes reducing traffic to your website.
Your website's technical SEO is the foundation for everything. Make it strong, and you have a functional, stable website. Make it weak, and your main marketing tool isn't doing its job. It's not getting you found and generating leads.
So, here are six basic technical SEO mistakes which are reducing the traffic to your website and which need to be fixed right now:
Failure to have a mobile-friendly website
This is one of the deadliest mistakes a business can make, so don't ignore it.
The majority of views of web pages are now from mobile devices such as smartphones. Research by Statista in April 2018 showed that 51.2% of views were from phones.
In response, Google has begun mobile-first indexing, giving a higher priority to mobile versions of content.
So, how can you make your website mobile friendly?
Write shorter content (between 700 and 1,000 words is sufficient), make the web design responsive, use AMPs (accelerated mobile pages), don't use flash videos, limit intrusive adverts (interstitials), and get your calls to action, buttons, and typography optimised for mobile screens.
Failure to optimise your meta tags
Search engines use meta tags to catregorise the content of web pages. A meta tag is a snippet of information which tells search engines what your web page is about and it appears in the page code, rather than on the page itself.
Optimising the tags helps improve your ranking in searches. You have to use the most relevant keyword for the meta tag (meta keywords attributes), use a keyword in the start of a title (title tag), use important keywords and phrases in your descriptions (meta description attributes), and tell the search engines what you want them to do with your page (meta robot attributes), which could be to index and follow it, or not to index and don't follow it.
Ignoring a slow website speed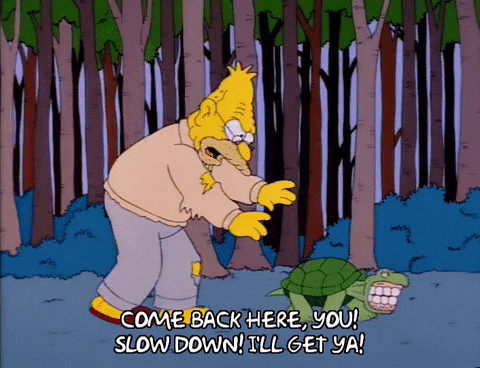 People who surf the web just don't have the attention span for slow-loading web pages.
The loading time will have a major effect on the bounce rate from your site, the number of visitors who get to one page and just bounce back off. A poor bounce rate hits your site's ranking in searches.
Here's what research by Google shows:
Load time of 1-3 seconds – bounce probability goes up 32%
Load time of 1-5 seconds – bounce probability increases by 90%
Load time of 1-6 seconds – bounce probability up by 106%
Load time of 1-10 seconds – bounce probability up 123%
It's vital that you optimise the speed of your site as it's now a factor in ranking your site.
What can you do? Optimise your CSS and your image sizes, keep script below the fold, enable compression and caching of browsers.
Failure to make the right redirects
If you've directed URLs to your website or you've recently migrated from HTTP to HTTPS, make sure these redirects have been completed properly.
Faults with redirects hit your traffic and seriously compromise the SEO of your website.
Failure to carry out regular link analysis
When it comes to link-building, it's all about the quality. Poor quality links can do your SEO far more harm than good because Google is wise to detecting anyone manipulating links to improve their SEO.
Take a look at the Google guidelines for links and make sure you avoid selling or buying links, keyword-rich guest posting on a large scale, and including your site in links from poor quality bookmark and directory sites.
Don't be afraid to disavow any bad links. Make this a key part of your strategy for technical SEO.
Failure to use canonical tags
What is a canonical tag? It's a way to tell search engines that a specific copy of content which is on the web in different locations is the master copy.
This is helpful if you have similar content on pages with different URLs, telling search engines to treat them as one, if you syndicate your content among other websites, or if you need to deal with duplicate URLs.
The tags encourage search engines not to spend their time on any duplicate pages.
This is especially important for your home page.
If you need technical SEO advice, please book a free consultation today to see what we can do for you.
So, having learned about the big 6 technical SEO mistakes, how will you ensure you get good traffic to your website and great leads for your business?
https://www.robertdicks.com/wp-content/uploads/2018/12/6-biggest-technical-SEO-mistakes-reducing-traffic-to-my-website.jpg
539
1030
robertdicks
http://www.robertdicks.com/wp-content/uploads/2019/01/Business-Growth-and-Leads-Logo-Full.png
robertdicks
2018-12-13 16:09:27
2018-12-13 16:09:27
What are the 6 biggest technical SEO mistakes reducing traffic to my website?